Description: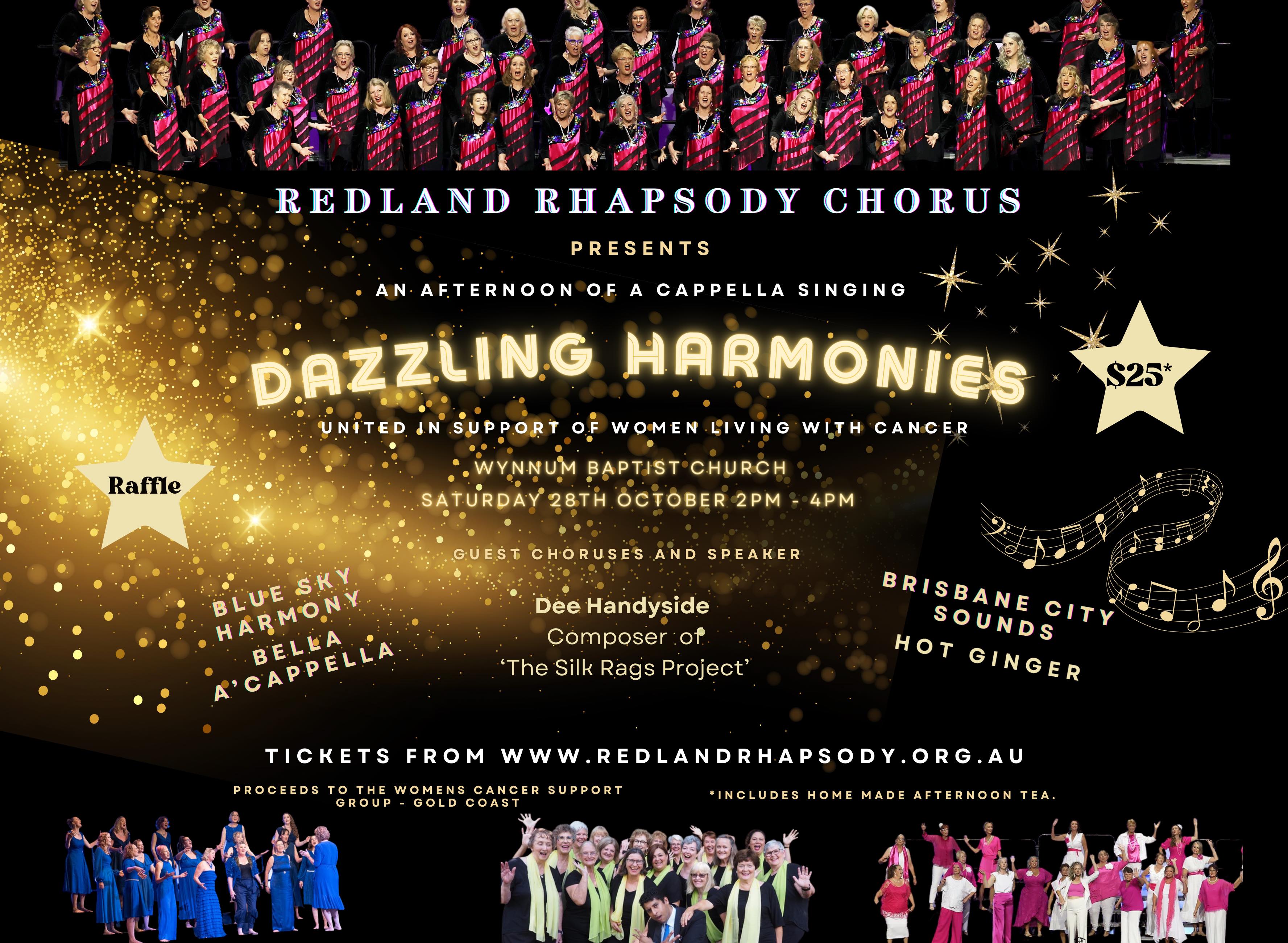 Redland Rhapsody Chorus is hosting an afternoon event to support a common cause - those affected by women's cancers. It is an event designed to empower all backgrounds and lifestyles to support this cause.

4 Sweet Adeline Choruses have joined together to present this special event. There will be performances by each chorus, as well as a combined chorus song to lift your spirits and leave you with determination and empowerment. Come and be dazzled by performances by Blue Sky Harmony Chorus, Brisbane City Sounds Chorus, Hot Ginger Chorus, and Redland Rhapsody Chorus together with Tamborine Mountain's Bella A'Cappella.

GUEST SPEAKER, Dee Handyside, who has experienced first hand the effects of having family members and herself diagnosed with a woman's cancer will speak about What you say and do when a friend or family member receives a cancer diagnosis. You can find out more on Dee's website: https://www.thesilkragsproject.com/

All funds raised will be donated to grass roots community group 'Women's Cancer Support Gold Coast' which covers from Beenleigh to Kingscliff. This amazing volunteer group works on the ground with women with cancer and provides hands on support and equipment loans. Check them out at their website: https://wcsgc.au

Buy your tickets now!!!