8 January 1957 to 17 April 2022
Laurel was a charter member of our chorus, and was with us for over 26 years. Right from the very beginning, it was obvious that Laurel, with her Ballet teaching skills, was the right person to help us out with choreography for our songs. She choreographed our 2 competition songs at our chorus's very first competition - and many of our long standing members still remember it now; 'Consider Yourself'. And from there Laurel never looked back.
Over the years, Laurel took every opportunity to learn about movement and how it affected the sound of our singing. But she didn't stop at movement. She also participated in every education workshop she could to understand Barbershop singing.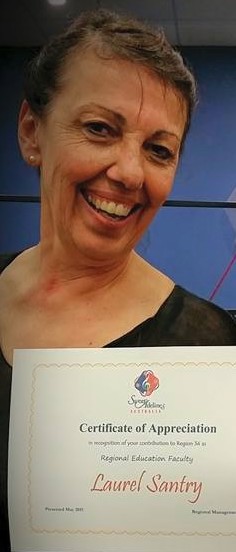 Laurel was on the Regional Education faculty for many years, and coached most choruses in Australia in visual performance. She never missed a Regional Competition, she choreographed every song our chorus took to competition, sometimes on her own and often with an international coach such as Lynne Smith, or her very talented nephew, Simon. She also staged every concert we have ever had. She was extraordinarily innovative and visionary when it came to performance, and some of our best costume ideas came from her creative mind.

She had the most beautiful tenor voice, and competed in quite a few quartets at regional level. She was so keen to perform on the international stage that she travelled to New Zealand to compete with Christchurch Chorus at 3 international competitions. She was welcomed with open arms by all of the Christchurch members and she had a significant input into the staging and choreography of all three of their international competition packages.

Laurel loved performing.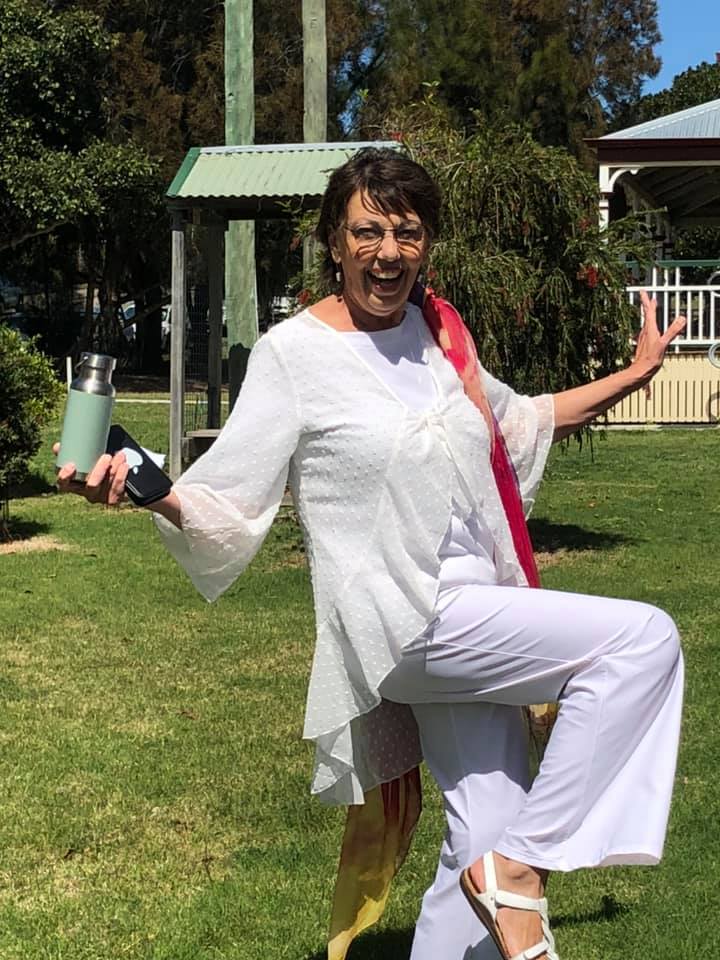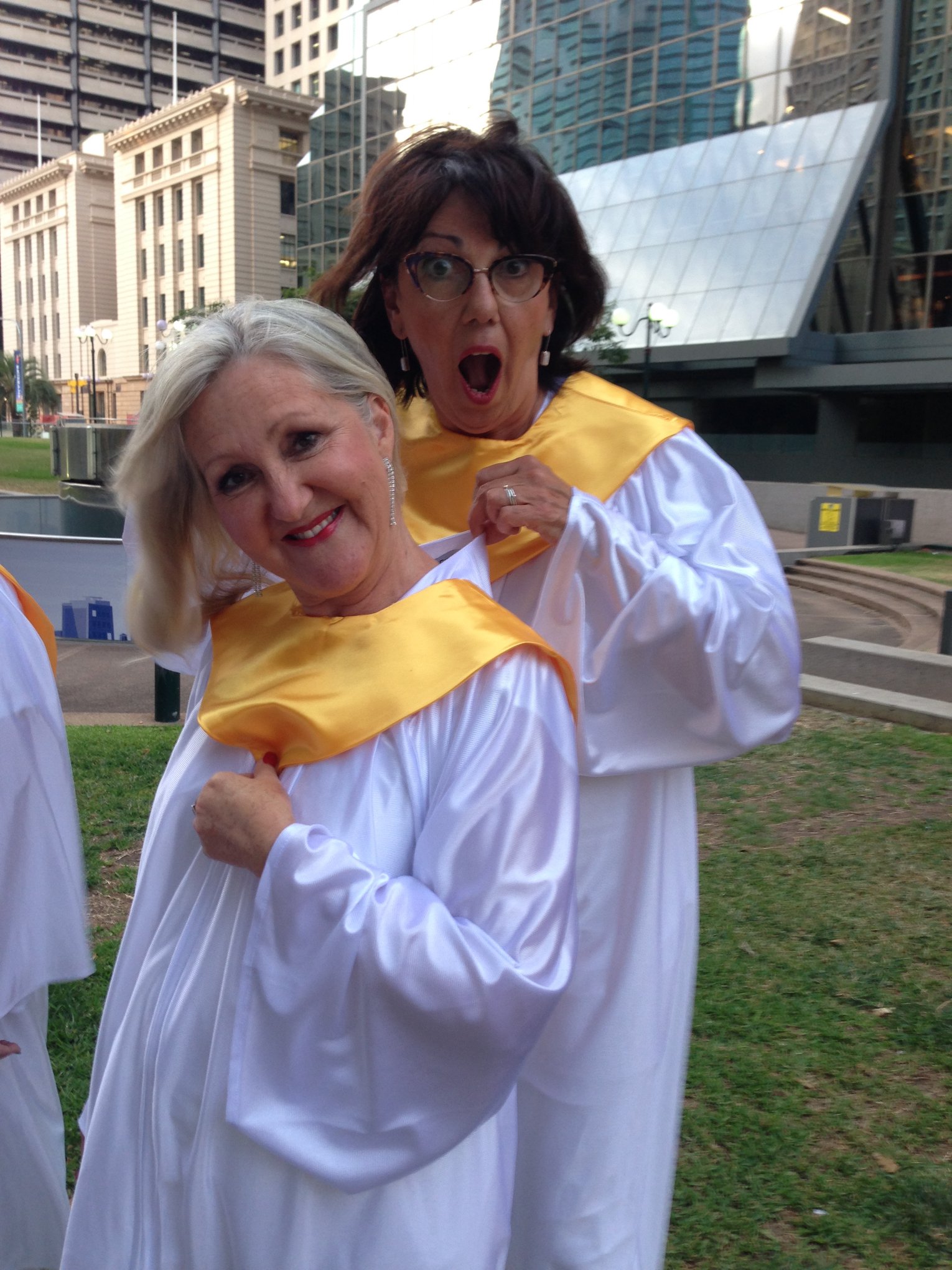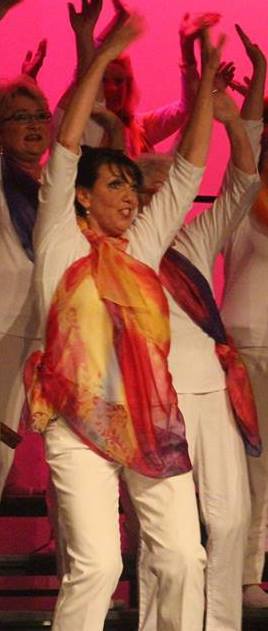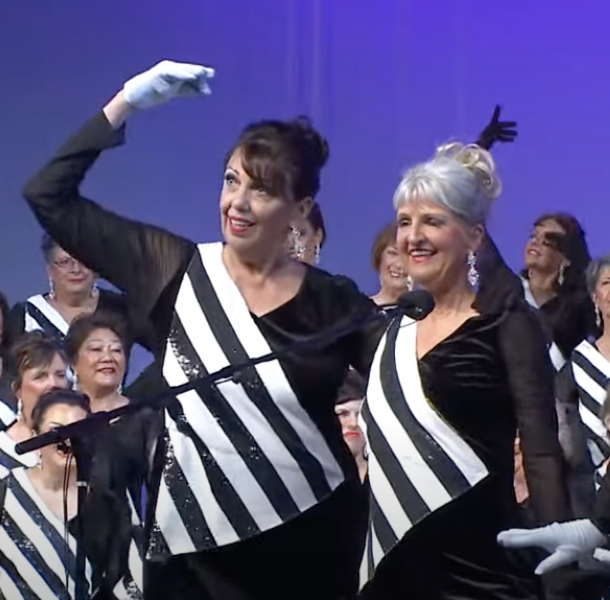 She took on many, many roles in our chorus. She was our Visual Leader for 20 years, she was the Lead Section Leader for a long time, she got involved in membership stuff, she was a great organiser of things … if something needed doing she would take the initiative and get it done. She was a wonderful support to our previous Director Susan Lansdown, and she gave that same tremendous unfailing support to Louise.

Laurel was full of fun. Always ready to play, dress up and have a laugh.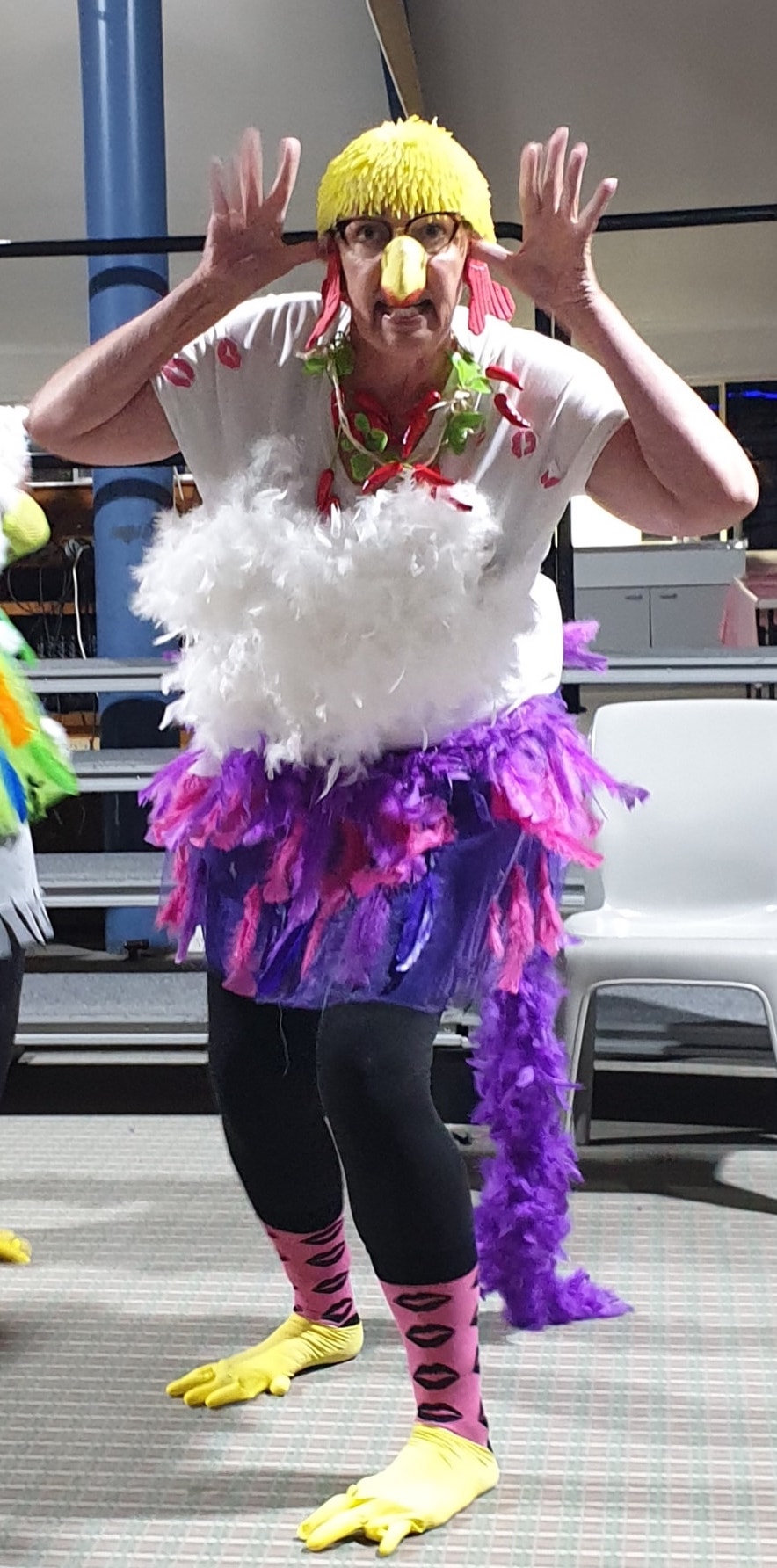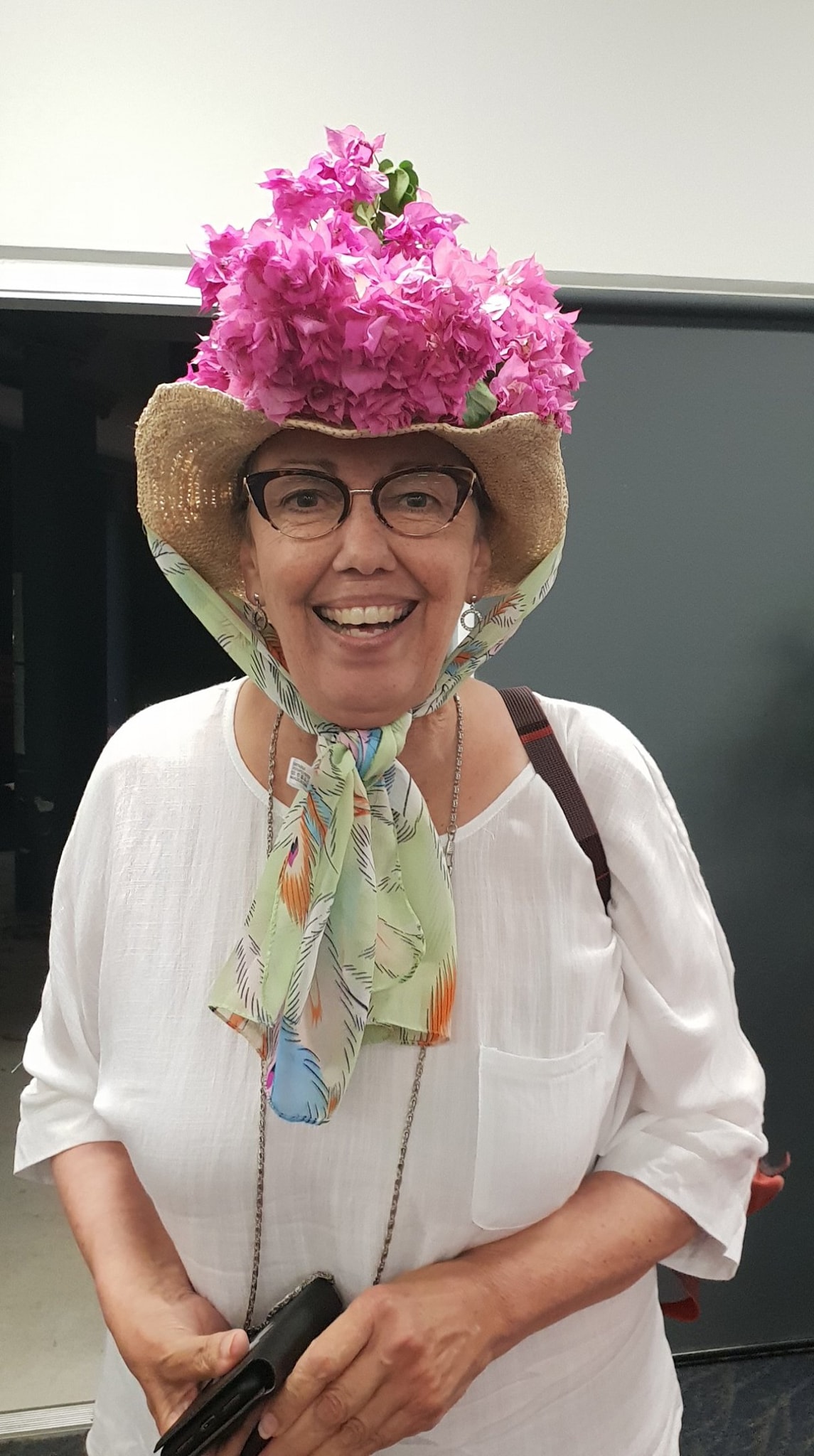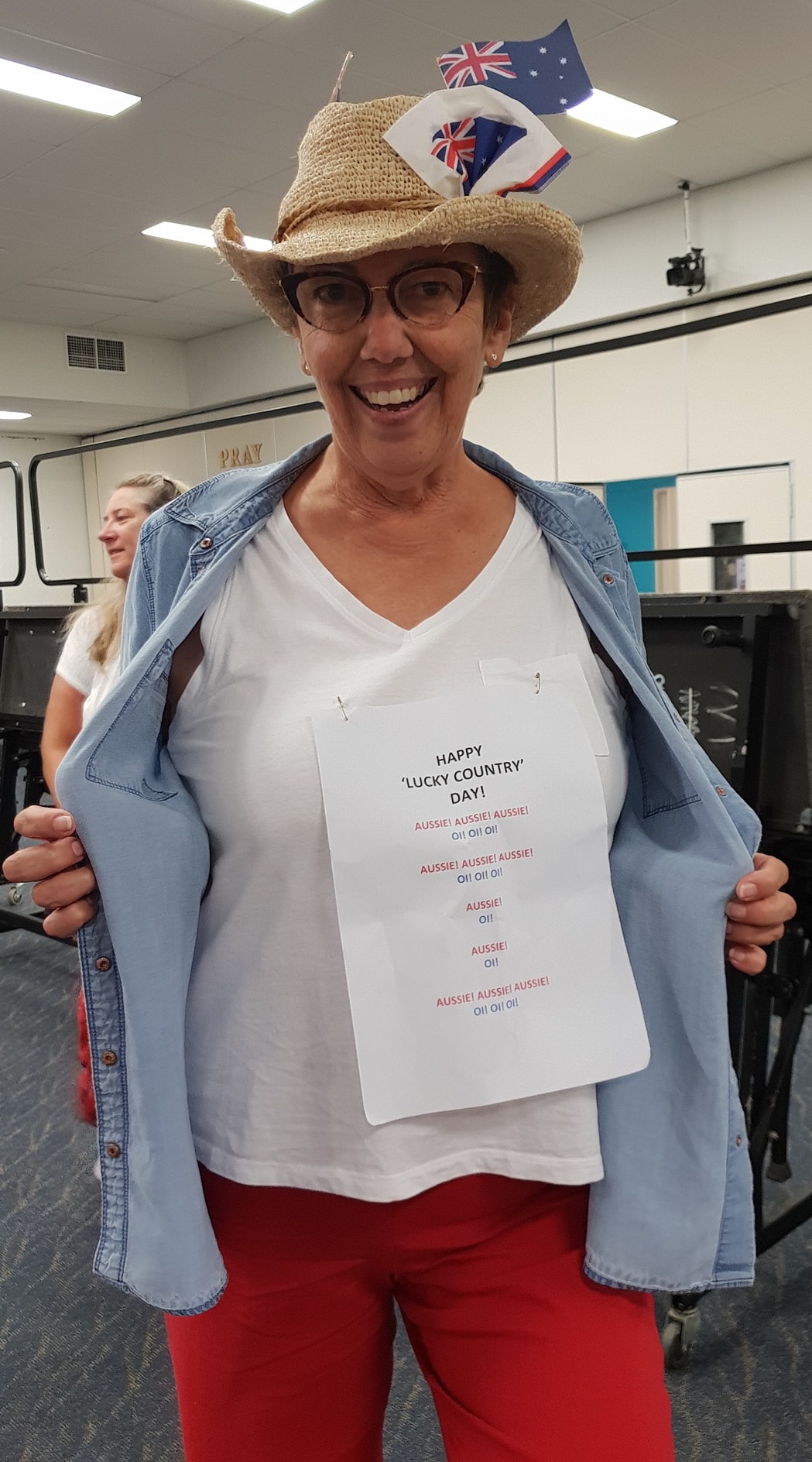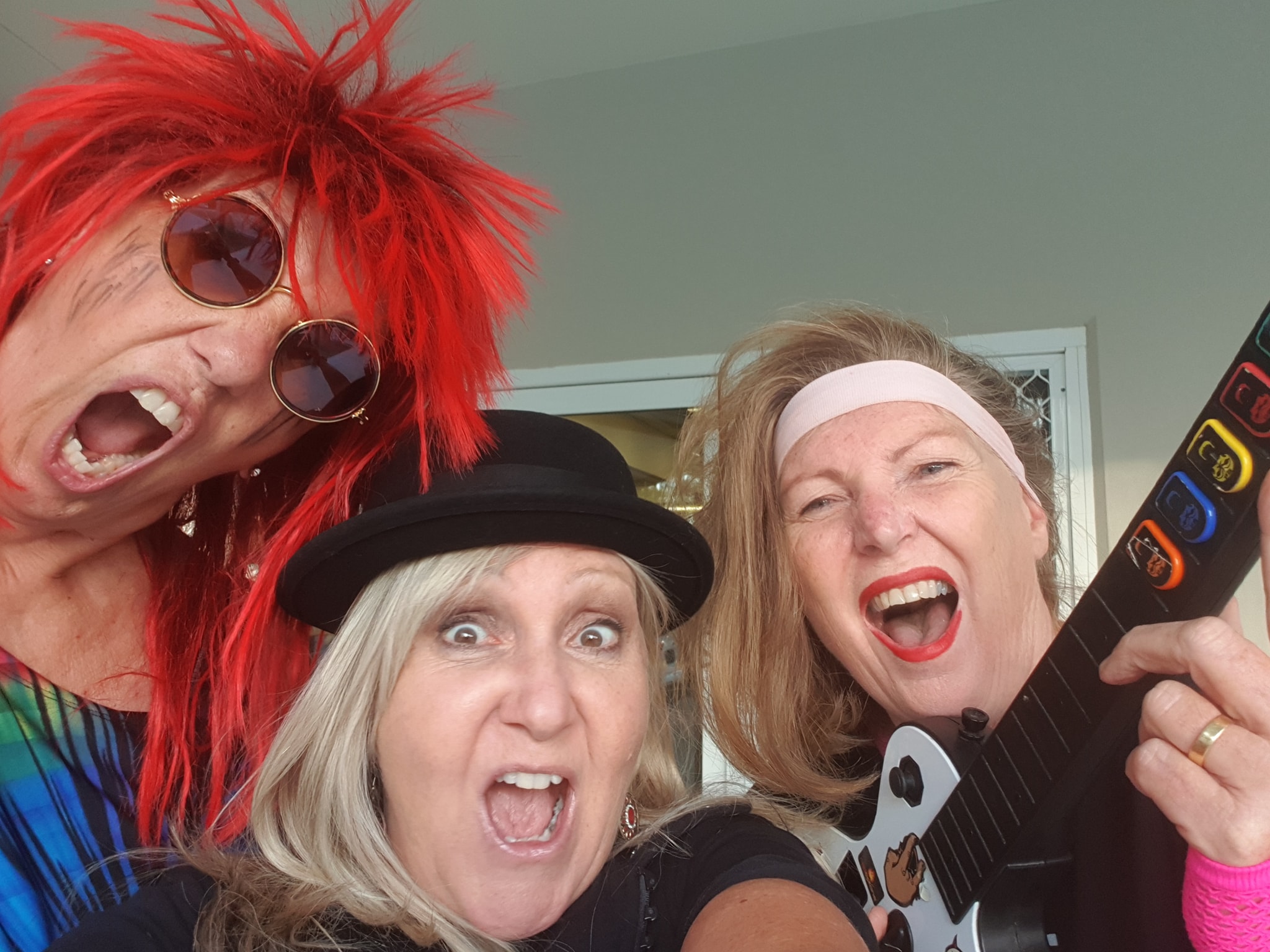 Laurel was a very gentle person, very graceful, very skilled and yet very modest and unassuming. She had a very inclusive approach, and also a determination to make a performance the best that it could be - so a change at the last minute was important if it made the difference. She always had a lot of energy and this really became apparent as she dealt with cancer treatment in the last 2 years of her life. The now called 'coffee clubbers' was established in those last 2 years at Laurel's home, starting out as a group of members looking for some extra practice during the week, and growing into a solid group of members that is continuing now without her at the helm. A wonderful legacy to leave.
A beautiful woman, Laurel was much loved by our chorus members. She had such a positive influence on every success that our chorus has had.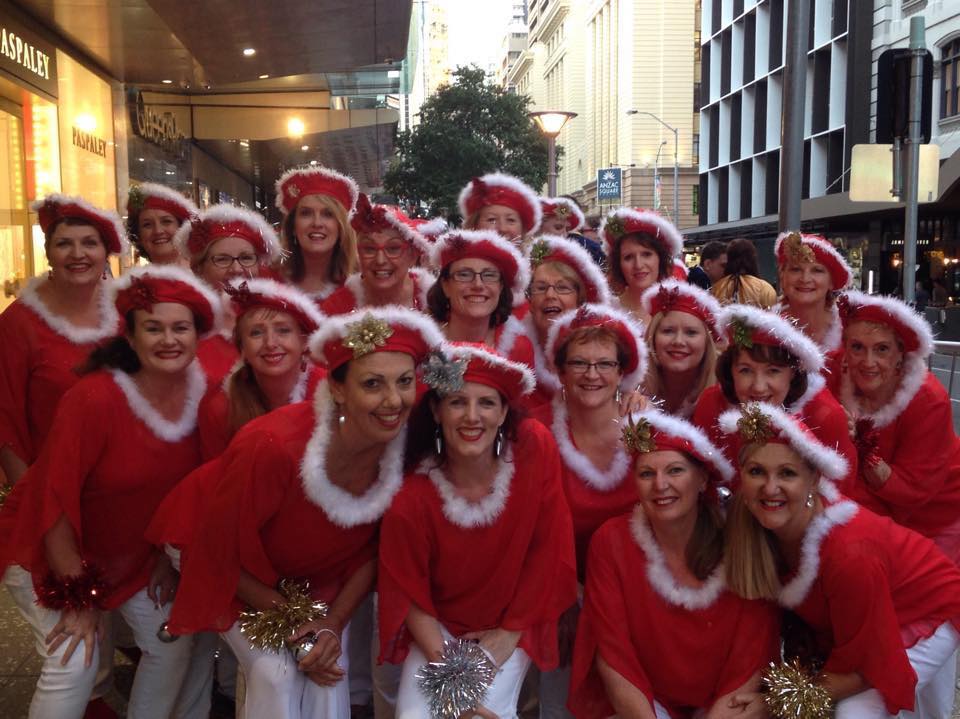 An award has been established to honour her memory. This award has been named:
The Laurel Santry Shining Star Award.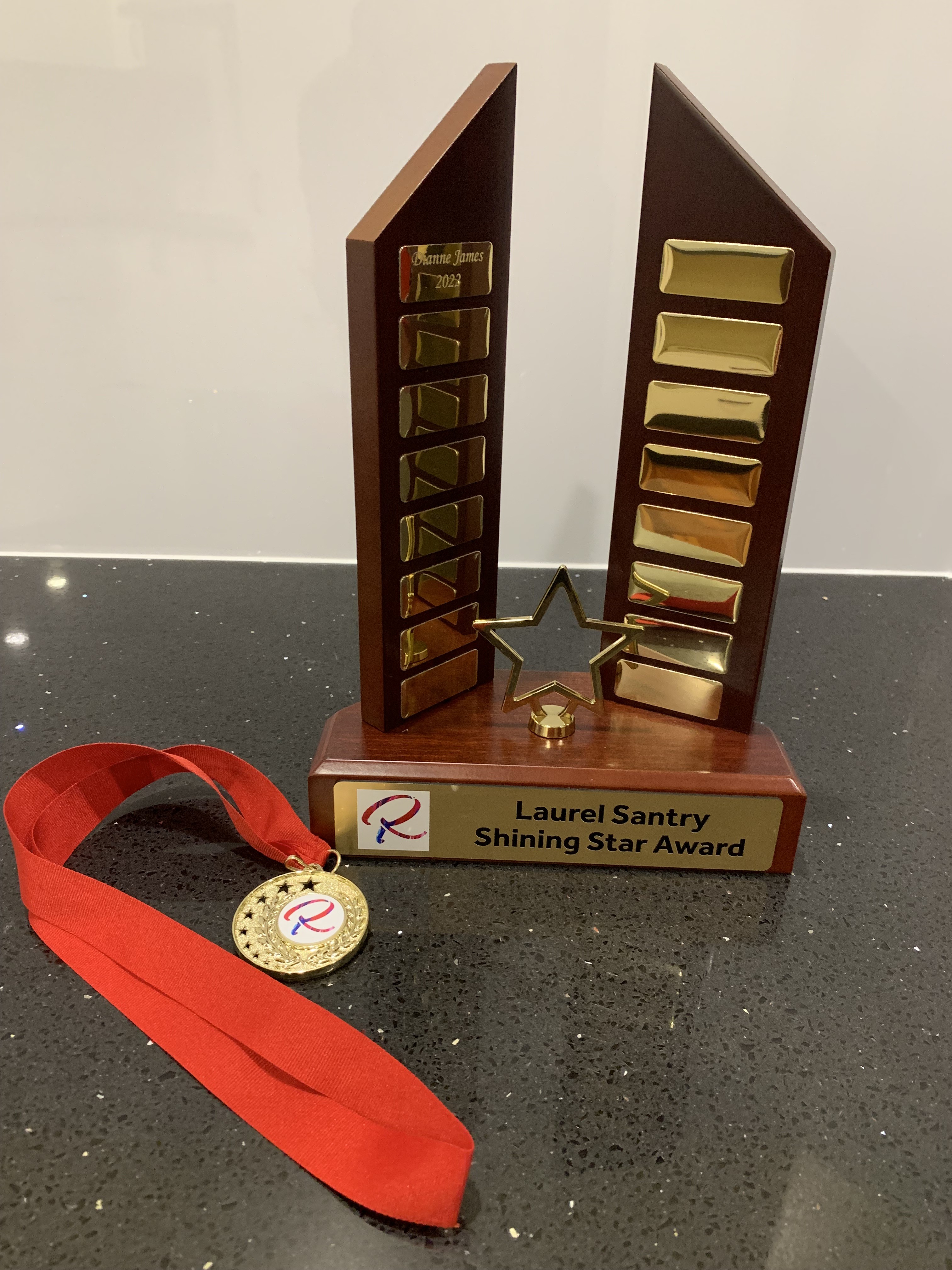 This award is an annual award presented to a member who reflects the spirit that Laurel had that made her shine. It comes with a perpetual trophy to record each recipients name, and a medallion for each well deserving recipient to keep. A member is only able to receive this award once in their lifetime.
The Board has set criteria and a process for choosing a worthy recipient.
Laurel shone in everything that she did. She had:
* A love of learning, singing and performing;
* A willingness to explore and try new things 'outside of the box';
(Laurel had the courage to try things out to get the best end result and challenge the 'norm')
* A 'can do' attitude to embrace change;
(Laurel was willing to change anything right up to the last minute to make it the best it could be)
* The ability to encourage and inspire others to be successful;
* An energy and incredible smile that brought joy at chorus.
All of our chorus members who knew her miss her deeply.