Description: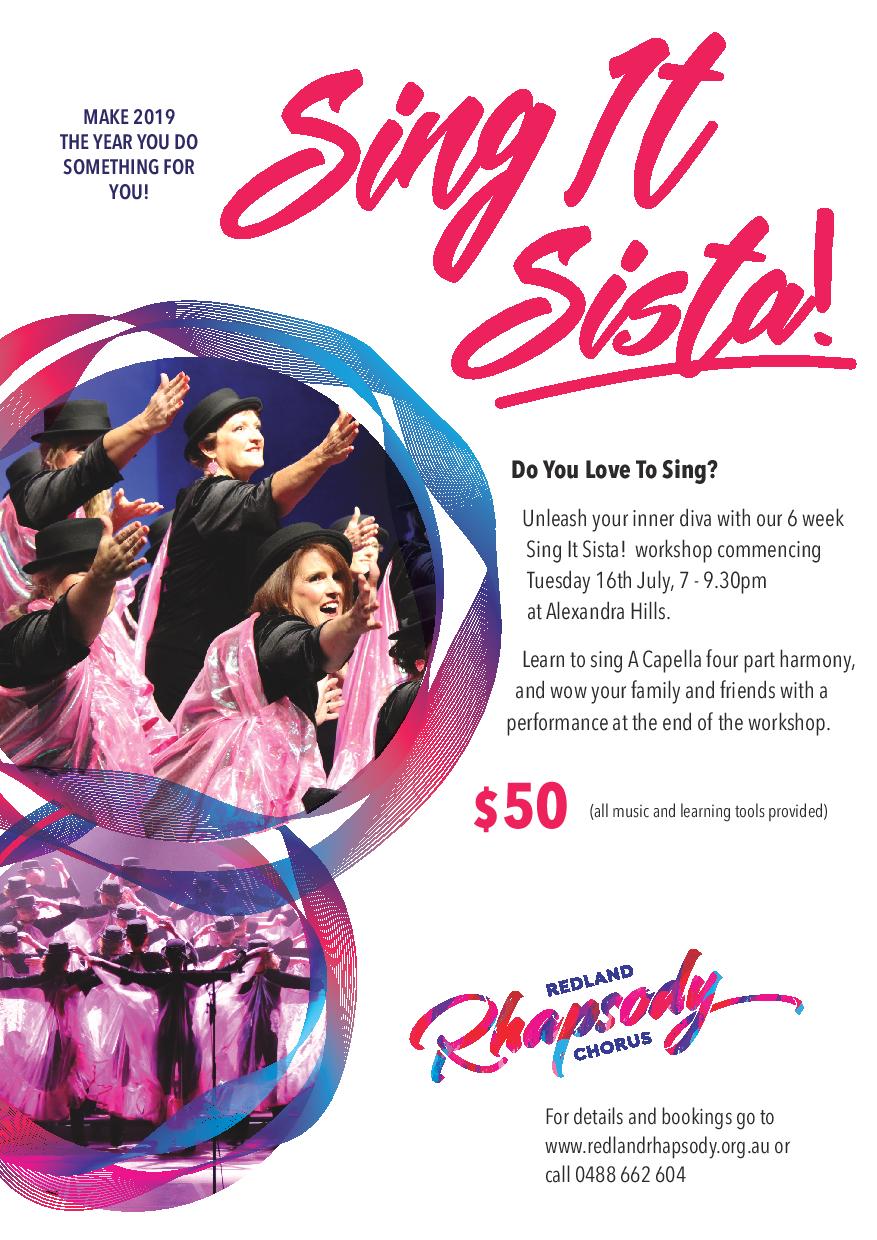 Sing it Sista!

Do you love to Sing?

Unleash your inner diva with our 6 week Sing it Sisa! workhop commencing Tuesday 16 July, 7 to 9.30 pm at Alexandra Hills.

Learn to sing A Cappella four part harmony, and wow your family and friends with a performance at the end of the workshops.

Cost: $50 - all music and learning tools provided.